REDCAR Racecourse has won a prestigious award after racegoers showed their appreciation of the seaside track as a great place to go racing.
The Racegoers Club has announced today (March 6) that Redcar was voted the "Best Small Racecourse in Scotland and the North" for 2018.
Members of the Racegoers Club – established as British horse racing's official supporters club in 1968 – vote for their favourite racecourse every year and Redcar is one of their regional winners.
Redcar's general manager Amy Fair said: "We are delighted to win this award, especially because it comes from the racing public – the very people we are there to serve.
"It is a real feather in Redcar's cap and testament to the enormous efforts put in behind the scenes by a dedicated and skilled team. Everyone does their best to make the race-day experience at Redcar the best it can be and it's wonderful for that to be recognised in this way."
The course has undergone a number of further improvements for 2019, including new wheelchair access to buildings at the winner's enclosure, and refurbished outdoor toilets. A permanent outdoor bar has been added to the paddock-side canopy that was unveiled last year, and a new first aid office has been built on the Course side of the track. Racecourse buildings have also been freshly painted.
Redcar has earned a well-deserved reputation for family entertainment in recent years and there will be plenty of opportunities to have some fun during the 2019 season. The 18 meetings include:
An egg-hunt plus appearance by the Easter Bunny and friends on Easter Monday (April 22)
Traditional children's races on Zetland Gold Cup Sports Day (May 27)
Ladies' Day, with Best-Dressed Lady and Best Hat competitions (June 22)
1940s Revival Day in support of Help For Heroes (July 21)
The chance to dress up as a pirate on Caribbean Carnival Day (August 10)
Best-Dressed competitions for men and couples on Gin and Gents Evening (August 24)
Lederhosen-clad men and Frauleins on Oktoberfest Beer Festival Raceday (October 5)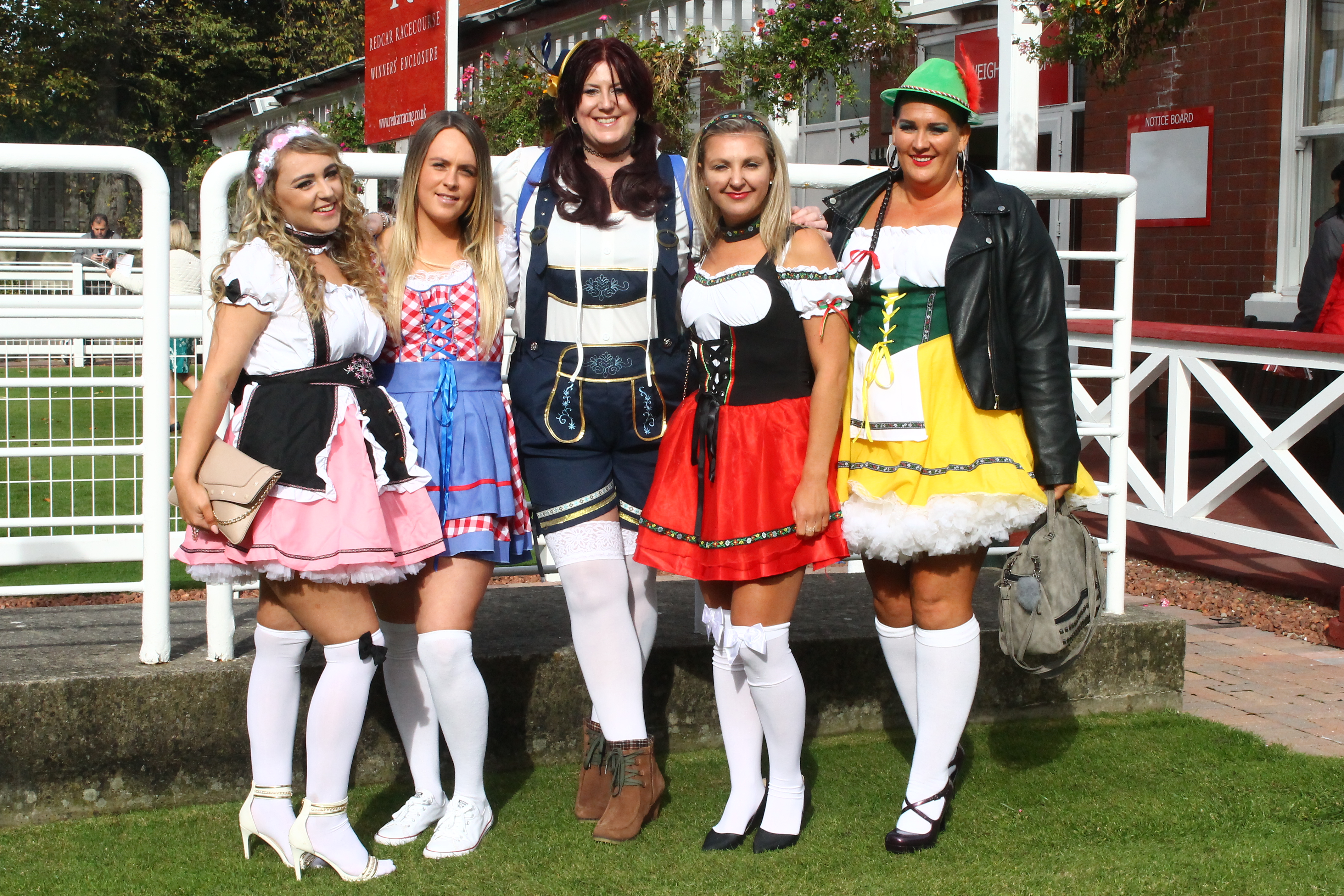 The season gets underway on April 8, with a "TS Tenner" promotion to benefit those living closest to Redcar. Anyone with a TS postcode, who pre-books, will get into the Grandstand for £10 instead of £14.
York was voted the best racecourse in the country for the third year running by the members of the Racegoers Club. It is the ninth time York has been awarded the title.