A 97-year-old war heroine was the star of the show as a North-East racecourse entered into the spirit of remembrance to mark the 75th anniversary of D-Day.
Joyce Dowding, who proudly served in the Navy, Army and Air Force Institutes (NAAFI), was one of the first women to land on the Normandy beaches after history's largest seaborne invasion.
She was made guest of honour for Redcar's 1940s Revival Day, the second day of the Go Racing In Yorkshire Summer Festival.
Joyce, who lives in Redcar, was treated to a VIP lunch and invited to present the trophy after the Help For Heroes and Royal British Legion Classified Claiming Stakes.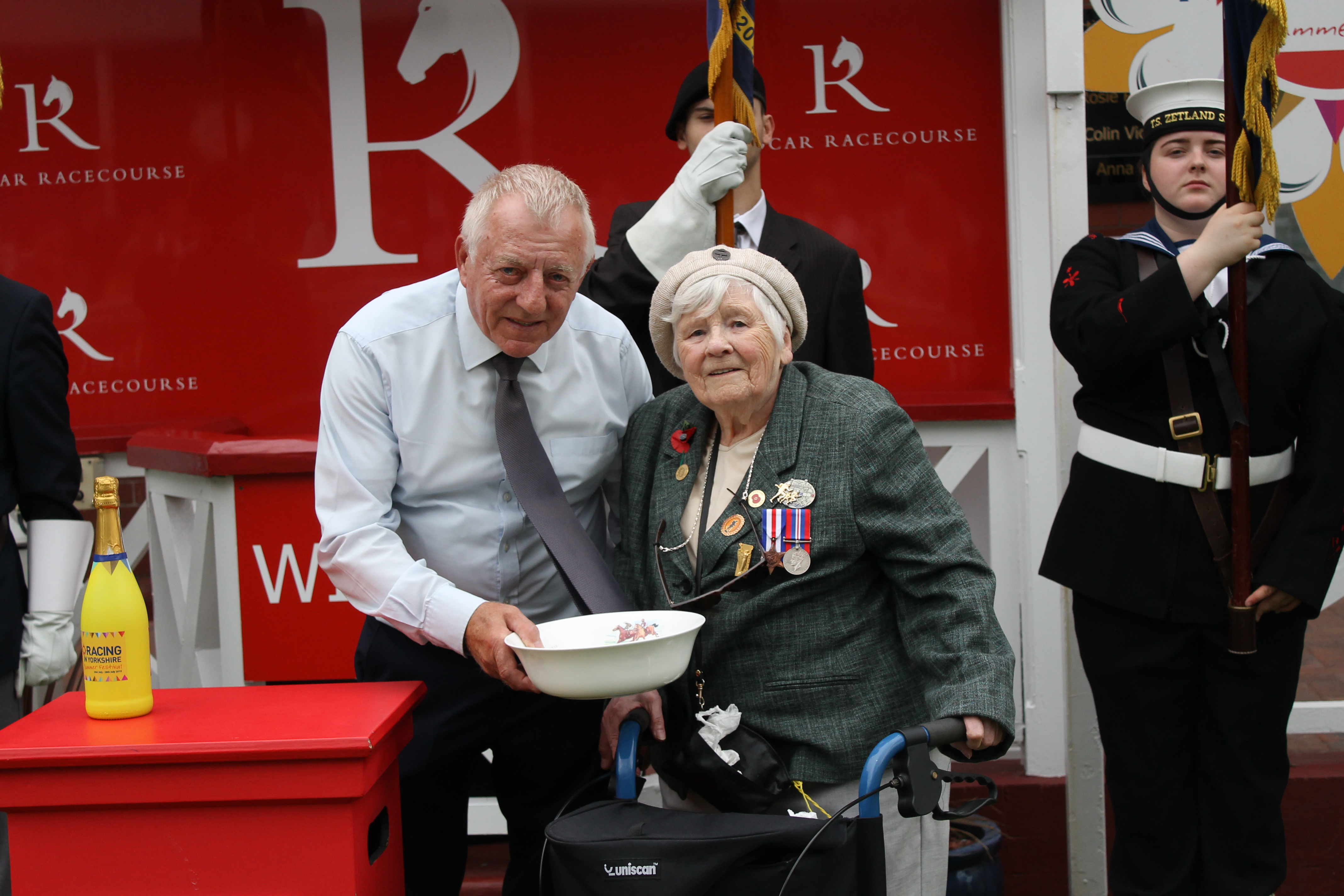 She said: "I think it's really important that we remember what happened in the war, so it has been an honour to be here."
The meeting annually raises money for both Help For Heroes and The Royal British Legion.
A remembrance parade, led by Eric Howden, chairman of the Redcar branch of the Royal British Legion, was staged on the racecourse. Army and sea cadets joined war veterans in the parade, which drew rousing applause from spectators.
A display of wartime memorabilia was staged by Geoff Hill and Fred Jackson, from the Middleton St George Memorial Association. They were joined by 93-year-old Mike Warren, who took part in Lancaster bombing missions during the war and became a Wing Commander at RAF Leeming.
Nostalgic music was provided by The Fenner Sisters and a 1940s fancy-dress competition was won by Allison Davies, of Whitby, who wore a red and white polka dot dress and sailor-style hat. Marilyn Jordan and Steve Colley were second, and Michelle Boldison came third.
"I read about the 1940s Revival Day and thought it was a lovely idea so I decided to get into the spirit of the occasion," said Allison.
Redcar's general manager Amy Fair said: "The 1940s Revival Day is a really important meeting for us because it gives us the chance to remember those who sacrificed so much for their country. It was a special privilege this year, the 75th anniversary of D-Day, to host Joyce Dowding."